A warm welcome to our first talk in our series Compounding 4.0.
We look forward to a lively exchange of insight and ideas.
Mr. Sven Wolf will be happy to answer any questions you may have.
Directly below the video you have the possibility to submit them. We will get in touch with you as soon as possible.
Keynote 1

The Plastics Industry 2025: Future Challenges

Dipl.-Ing. Sven Wolf gives your insights in research and develops strategic targets for implementation together with you.

Keynote: Sven Wolf
Engineer and Managing Director
Leistritz Extrusionstechnik GmbH
Global plastics consumption is to increase to between 400 and 500 million tons in 2030. World population increase poses increasing demands on hygienic packaging for foods, medication and medical accessories such syringes or infusion equipment, electronic devices and components for the automotive, construction and power generation industries. At the same time, plastics poses a threat tot he environment, making it both indispensable and dangerous. The situation points to the only feasible approach: recycling and upcycling instead of producing more and more virgin material. The notion of a circular economy addresses this issue and challenges the industry to find new ways of re-using plastics as a valuable raw material.
Extrusion technology plays a distinctive role in helping the industry come up with new solutions and reducing waste.
Duration: ca. 30 minutes
Questions to the Speaker
Please send us your questions and comments on that. We will be happy to get in contact with you in this regard.
Would you like a consultation? We are here for you.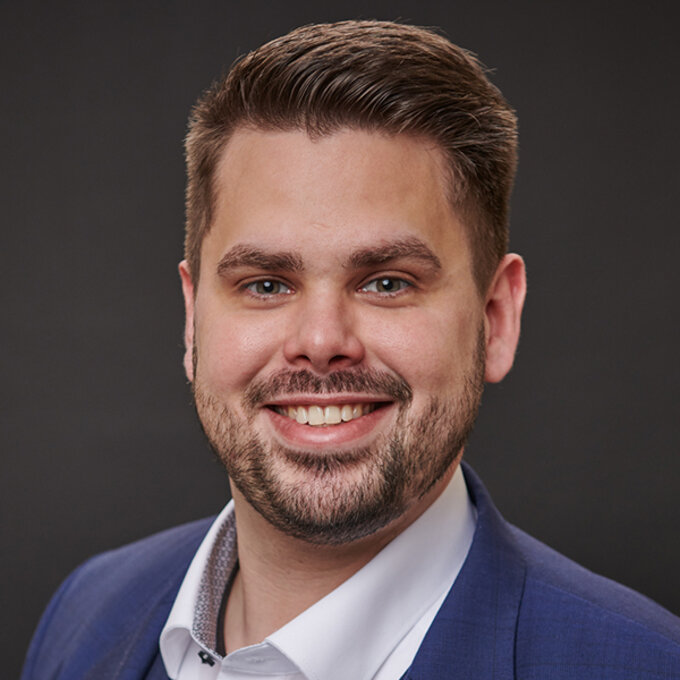 Frederik Huck, M.Sc.
Regional Sales Manager Southern Germany, Austria & Switzerland
T+49 911 4306 – 208
M+49 175 9379196
Further interesting solutions
The ideal combination of a very high specific torque (up to 15 Nm/cm³) and a large volume (OD/ID = 1.66) in one extruder - this is the feature which makes the ZSE MAXX and ZSE iMAXX twin screw extruders stand out.
Leistritz Inline Elongation Rheometer
Focus on melt quality: inline measurement of shear and elongation viscosity in real time! Learn how you can guarantee quality management in the extrusion process with the Leistritz inline elongation rheometer. You are welcome to also view our webcast (available in German language).
Augmented reality in service
Remote service in machine and plant engineering is the topic of the latest VDMA podcast (German Mechanical and Plant Engineering Association). Two experts, including Jürgen Sauer, Head of Service at Leistritz Extrusionstechnik GmbH, took a closer look at the use of data glasses and augmented reality in service operations.